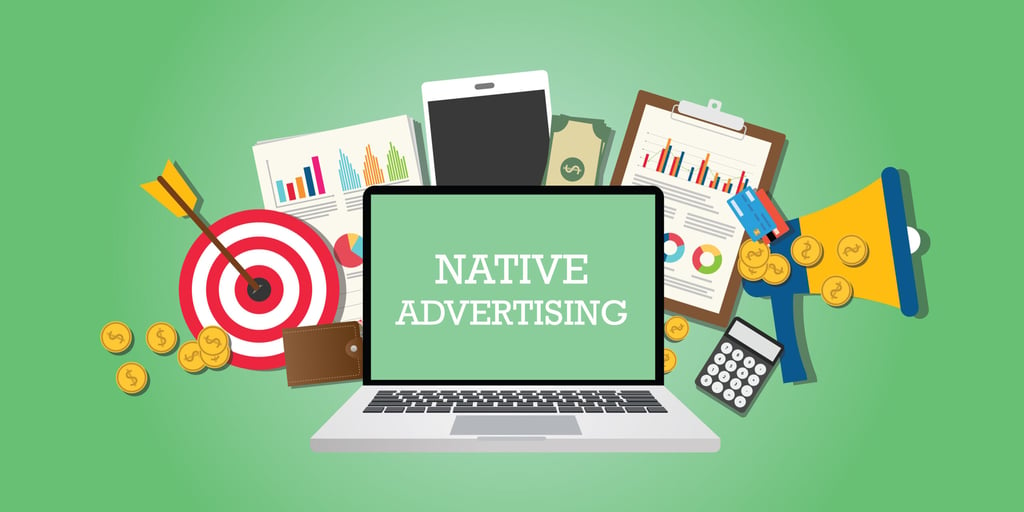 How good is the traffic from Taboola?
Taboola is one of the top players in the online display advertising industry, and after acquiring publishing rights to Yahoo properties in 2022 their advertising inventory is vast. For any digital marketer or business owner, it can be an extremely effective way to reach potential customers and increase web traffic. The traffic from Taboola is similar to that of others. The major caveat is that Taboola is primarily known for click-bait headlines as a native display platform. You can retarget customers by implementing a pixel from Taboola. Taboola offers detailed first and third-party targeting criteria, in similar ways on other platforms like Google or Meta.
Do you want a high CTR for your Taboola ads as an advertiser?
Having a high Click Through Rate (CTR) for your Taboola ads is the main aim of running campaigns on the platform. It can be challenging to get a high CTR but you can use several strategies to get the most out of your ad campaigns. Consistent testing and optimization, as well as creative and exciting visuals, are key components to success. Furthermore, remarketing allows you to reach target audiences more likely to click on your ad due to their prior engagement. Doing so will ensure that your CTR is high, resulting in success with Taboola ads.
Does Taboola work for small businesses?
Taboola can be an effective and budget-friendly ad platform for small businesses. It offers business owners the opportunity for exposure to a large audience and the potential for a high return on investment (ROI). Using its algorithm-based targeting system, Taboola can target users that have shown interest in similar products or services, increasing the chances of higher conversions. Finally, its analytics dashboard allows businesses to track their ROI accurately in real time and optimize campaigns toward better performance.
Does Taboola work for Shopify?
Taboola is a popular advertising platform that can help small businesses reach potential customers. But how about for companies trying to make e-commerce work on Shopify? The answer is yes.
Taboola's advanced targeting features make it easy for Shopify stores to retarget or target specific audiences that are more likely to buy their products or services. With these powerful tools, shops can quickly gain invaluable insights into what people want from their business — enabling them to create actionable marketing plans and grow their customer base.
How do I optimize campaigns in Taboola?
Optimizing campaigns in Taboola is essential in running successful digital ad initiatives. To maximize the impact of your campaign and make sure you get the most bang for your buck, it's essential to analyze which strategies are working and which need a bit of fine-tuning.
Start by leveraging the advanced targeting options available on Taboola, such as age, gender, market segmentation, geographic location, and interests. You should also analyze the results to identify key performance indicators with high growth potential. Finally, regularly A/B testing your ads can help you determine which creative or messaging is resonating best with your audience for further optimization.
Taboola publishes an up-to-date guide on optimizing campaigns on the platform.
Can I advertise YouTube videos on Taboola?
Advertising YouTube videos on Taboola is an attractive option for many businesses looking to increase their reach to a broad audience. Though there are significant advantages and a certain degree of convenience in using this strategy, it's important to note that some trade-offs are involved in opting to advertise YouTube videos on the platform.
The biggest is that for it to work well, you should design a landing page on your website or integrate YouTube conversion data into Taboola. Taboola needs conversion data to be the most effective, and without collecting relevant conversion data, you won't be able to benefit from the platform as much. That being said, spending the time and resources necessary to create and post compelling ads still yields results with potential viewers through Taboola's network. Overall, advertising your YouTube videos on Taboola can be an effective way to get your message heard.
Can I advertise on specific websites with Taboola?
Yes, with Taboola, you can target web users from across the globe at an affordable cost. Whether you want to promote your product on a specific website or reach audiences on websites with related topics, Taboola's advertising platform allows you to get the right people at the right time. With its comprehensive targeting options, such as geo-targeting and demographic filters, Taboola lets you control exactly who sees your ads. The user-friendly platform provides intuitive analytics and reports to optimize your campaigns and get more out of each one.
Was this article helpful?