What is a Glowforge?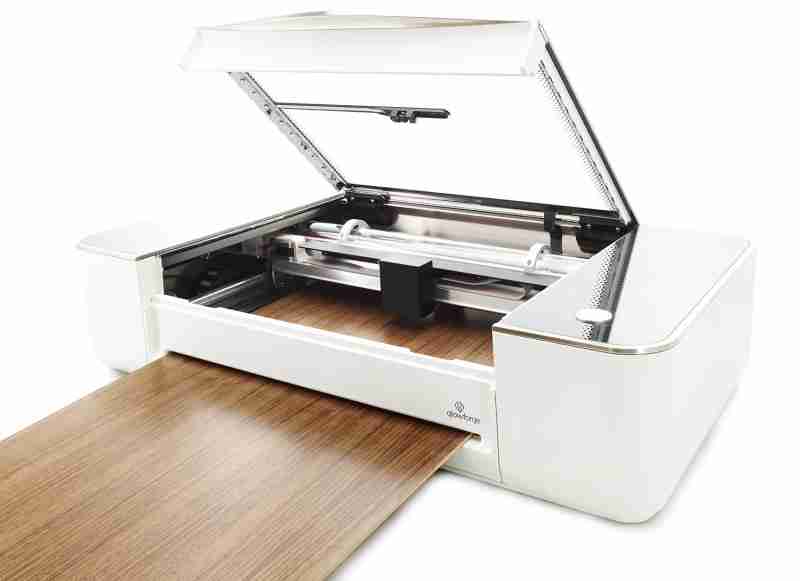 A laser cutter is exactly what a Glowforge is. The business officially calls it a "3D Laser Printer," but that's a bit misleading and prompts many people to believe it's a 3D printer. This type uses filament and produces little plastic objects. However, Glowforge is used to cut and engrave surfaces with a laser.
Like a printer, you connect it to your home network, but instead of printing ink on paper, it employs lasers on various materials. It may be used on many types of wood, leather, acrylic, and cardboard, but it has also been used to etch marshmallows and abalone shells. Cut forms to produce objects like boxes and jewelry or etch designs on existing pieces like plaques and signage.
Glowforge is a Wi-Fi-enabled device that takes only a few minutes to set up. It does not require additional software skills because it uses a web browser that can be accessed via any Mac, PC, tablet, or smartphone. Adobe Illustrator, Inkscape, CorelDraw, Adobe Photoshop, GIMP, Autodesk 360, and Sketchup are among the programs that users may use to develop and print. They can also eliminate the need for software, as the onboard cameras can scan a sketch and convert it into a gorgeous print on nearly any material.
Glowforge's unique features include:
Simple to set up: The most challenging aspect of getting started is picking what to print initially. Your Glowforge connects to Wi-Fi and a standard outlet, and instructions make the initial prints a breeze. Position the Glowforge around 8 feet of a window and then use the exhaust line that comes with it to print on almost anything.
Design with just a pen: Sketch straight into your materials with a pen and see your creations evolve. Onboard cameras will scan, transforming your design into an actual object, from a sketch to a work of art. You may resize, duplicate, or modify it even more — you're just one click away from a stunning print.
Live camera preview: See your design come to life before printing. Onboard cameras provide a sample of your design on the material of your choice. Then, position your design with your mouse or finger precisely where you want it.
Laser accuracy: The laser can concentrate down to the width of a human hair, and the Glowforge motors can regulate motion up to 1000th of an inch. When used together, they may produce prints with incredible detail and precision.
How much does Glowforge Cost?
Glowforge comes in Basic, Plus, and Pro, all available for purchase at Glowforge.com, with prices ranging from $2495 to $5995 and laser sources ranging from 40 to 45 W.
What can a Glowforge cut and make?
Glowforge prints on various materials like leather, wood, acrylic, paper, cloth, cardboard, metal, glass, porcelain, stone, computers, and even chocolate. To make things even easier, Glowforge provides a range of proof-grade materials that have been digitally encoded so that Glowforge printers can detect them and automatically adapt to print precisely every time.
Glowforge has become a tool that can easily be included in the daily lives of individuals who enjoy coming up with and implementing new ideas due to its precision and easy usage.
Was this article helpful?